Meet The Makers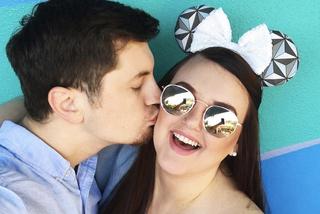 Hi friends!

Welcome to Main Street Ears!
•
We're Jared and Britt and we are the sore hands, happy souls, and thankful hearts behind Main Street Ears.
•
I (Britt) started Main Street Ears in March 2016 and eventually my husband made his way into helping create our ears! He stuffs all the ears, does the majority of the quality control, and makes sure all your ears get to the post office safely! I, do everything else. I am so lucky to be able to share this passion with my spouse and we get to create your ears together!

•
We have 2 fur babies! A yorkie and an airdale terrier. They are our shop sidekicks and are at our side every second we're creating your ears! #clingy
•
I'm a hair artist full time and I specialize in COLOR! I'm not a very "crafty" person but I am an "artsy" person. Every aspect of my income revolves around imagination! Jared is a busy bee saving people all day! He's a hospital pharmacist!
•
Speaking of creating, Jared & I are content creators for YouTube! We've been a part of the Disney YouTube community for almost 5 years! Our channel is Disney At Heart and you can learn more about it by heading over to @disney_atheart If you're ever feeling HOME sick, our channel can definitely help you out!
•
We live in our hometown in Louisiana and we're about to start building our dream house in the middle of nowhere!
•
Like most of you, we live and breathe Disney! It's where we went on our honeymoon and the rest is history! The amount of magic this place brings to everyone is immeasurable and we hope we can spread even just a sparkle of that magic to others! Thank you for giving us a place to try ✨We're so thankful.